--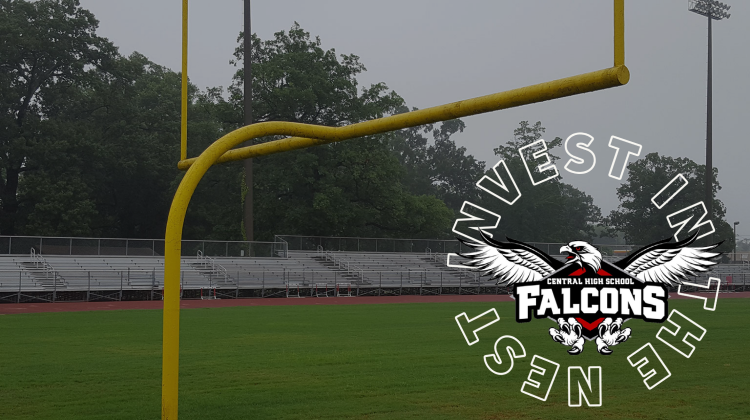 Invest in the Nest (Athletics)
(Central High School)
Old Central, New Central, THE Central.
Whenever you graduated from Central High School, you remember your Falcon Family. Professional athletes, actors, councilmen, doctors, business owners, lawyers, comedians, journalists, engineers, first responders, teachers, social workers, clergy, beauticians, and entrepreneurs all got their start right here. The list goes on.
Now it's time to invest in a new generation of Falcons.
Join the Central High School leadership team in re-creating the era of excellence. Our annual giving campaign serves to continue the legacy that brought home scores of sports championships. Invest in the Nest to renovate and upgrade spaces that support athletics program:
Baseball complex
Boys' basketball locker room
Cheer practice room
Field house/weight room for football and soccer
Flying High Falcons' Marching Bandroom
Girls' basketball and volleyball locker room
Softball complex
Tennis complex
Track and field locker room
Main gym weightroom
Let's equip our student-athletes for excellence!
Our loyalty to you, Dear CHS
A token of our love and happiness.
We pledge and strive to keep through all our days,
The goals you set for all life's scattered ways.
And when we strive to play with the fairness true,
We do it all because of our love for you.
Our loyalty to you will never die,
For you're our Alma Mater, Central High
Recent Donations
CC
Central High Class Of 96